IT Team - KB
How to Set-Up a Microsoft Teams Meeting
1. Open Microsoft Teams & Select the 'Calendar' tab.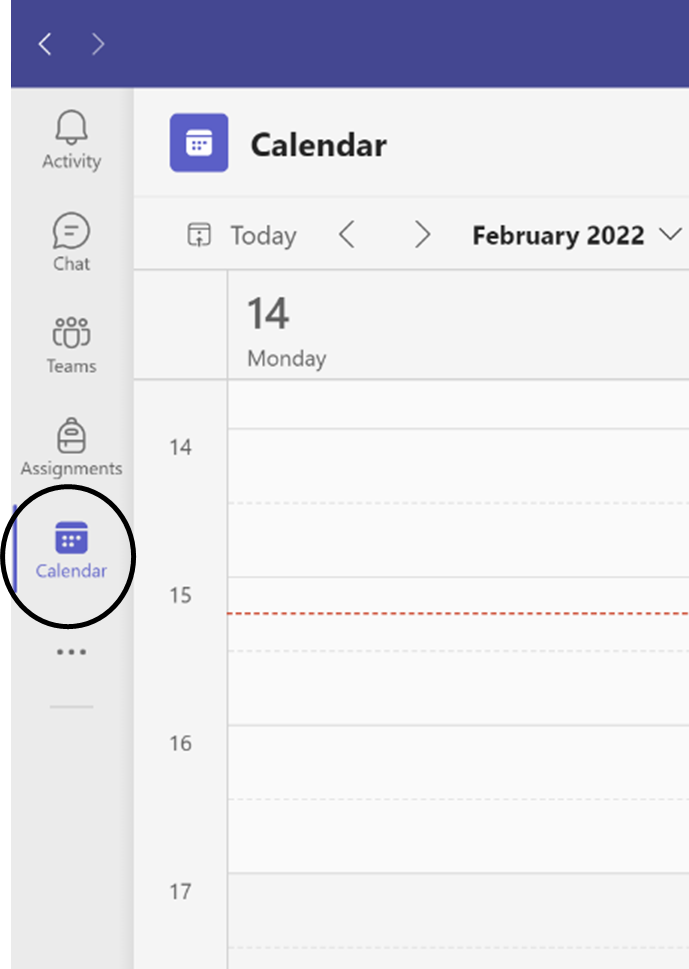 2. Click on 'New Meeting.'
3. Add Attendees that work within the organisation and Select the date and time in which you would like the meeting to take place. Then Click 'Save' at the top right corner.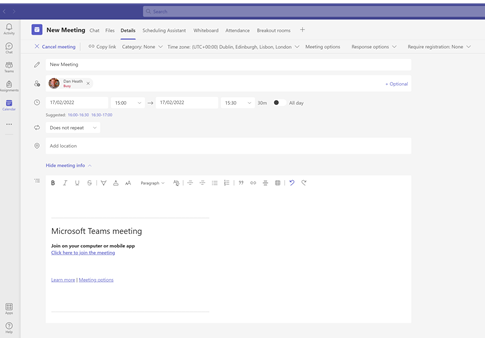 4. When the Meeting starts, Select the 'Show Participants' Icon and a right pane will appear. Select 'Share invite' below the search bar.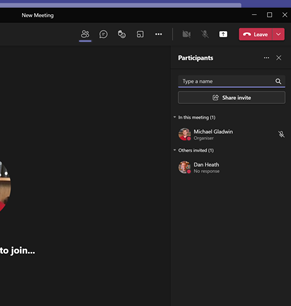 5. Click 'Copy meeting link' and then this will be added to your Copy Clipboard. This will allow you to invite people outside the organisation.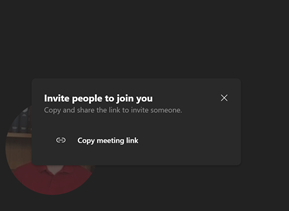 6. Once you have sent the link to this person, all they will need to do is click the link, choose whether they would like to view Teams in the Application or the Browser version and the register themselves with their name. The guest will then be added to the Meeting's Participant List. Click the Tick to allow them to join.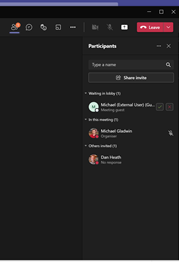 7. If you would like them to share their screen, they will need presenter privileges. Hovering over the guest will allow you to Click 3 dots. This will provide a drop-down menu. Select 'Make a presenter' and 'Change.' They will now be able to share their screen and this change will be shown as the guest becomes part of the 'In this meeting' tab.