IT Team - KB
Adobe Enterprise License User Setup Guide
Open any Adobe product installed on new PCs and Sign in Now.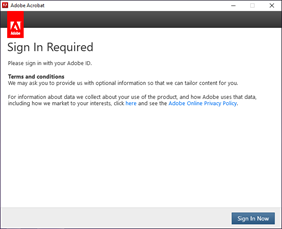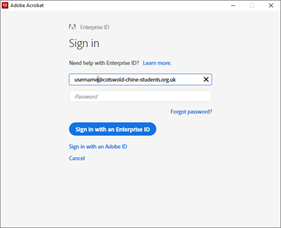 Use your trust email address as the username and Sign in with an Enterprise ID.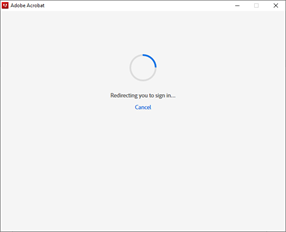 You will be redirected to a Microsoft login and you can enter your trust credentials.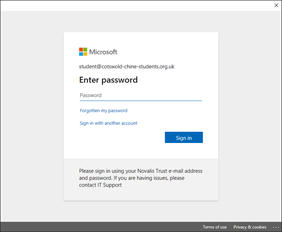 Use you trust email address and password at the Microsoft Login.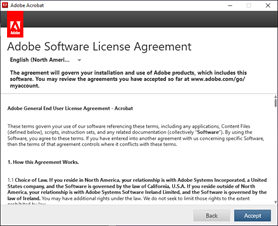 Accept the licence agreement.
Any problems please email ITSupport@novalis-trust.org.uk