IT Team - KB
Microsoft 365 Email Encryption
We are moving towards to a new Encryption method for email that is built into Microsoft 365.
This will mean you will no longer need Egress credits. You will still be able to view Egress emails with the free reader.
A link for the reader is here: https://reader.egress.com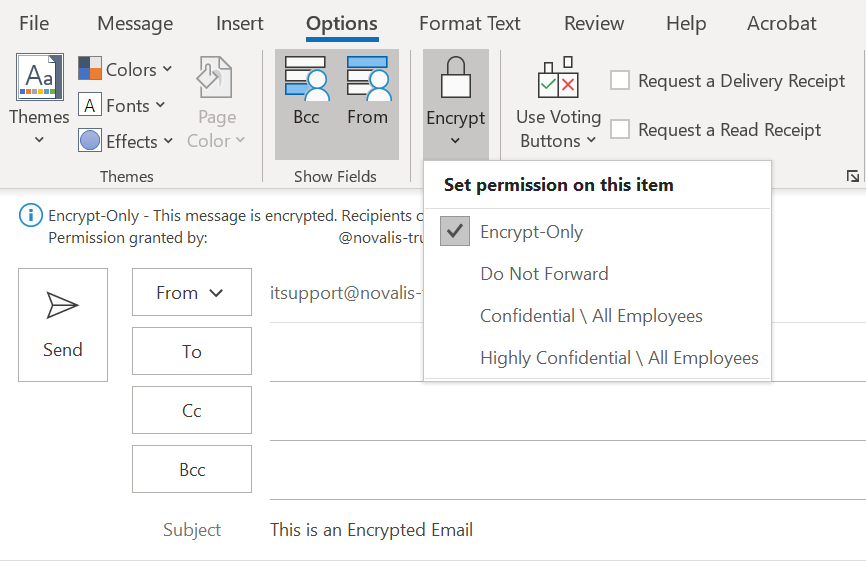 The diagram above shows the way to choose encryption for your email.
Compose a new Email
Choose 'Options' – 'Encrypt'
Choose 'Encrypt-Only'